The Team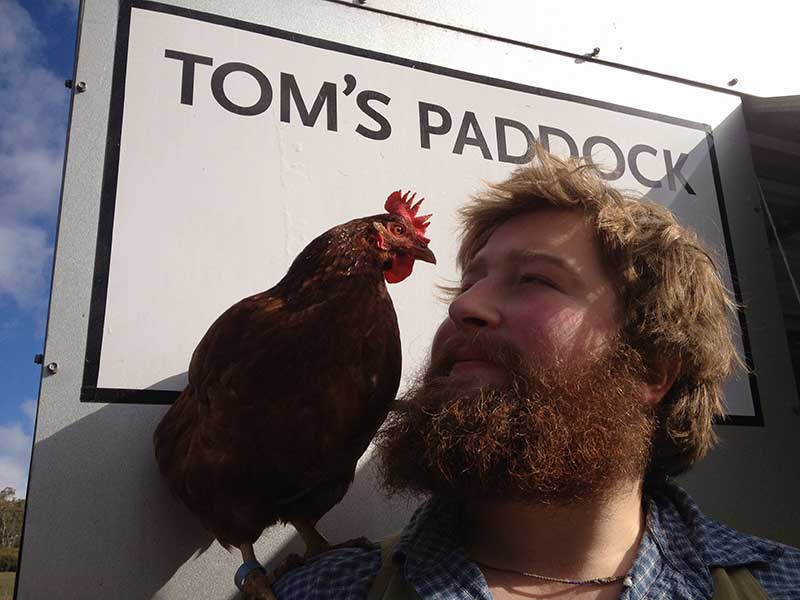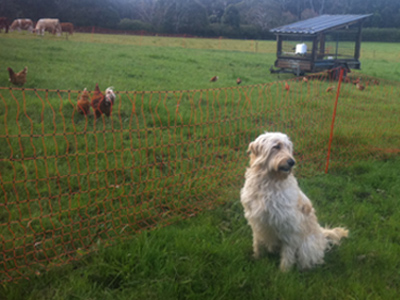 Tom Abbottsmith Youl is the latest generation to steward the land at Graceburn Farm.
He's the stockman who implements and manages the farms regenerative agricultural systems.
He protects the native wildlife corridors from noxious weeds and controls Mr Fox.
He drives the van that brings you, your ethically produced food.
He is the guy who you contact on the phone.
He is your Local Farmer.
This is his Paddock… you're in good hands.
Elsa is our lovable Golden retriever X Poodle, who takes an interest in all farm activities.
She is learning the difficulties of herding chooks, catching rabbits and chasing away foxes.
Always alert to any dangers she is a supportive team player.
She is Tom's best friend
This is her Paddock… are you ready to play.